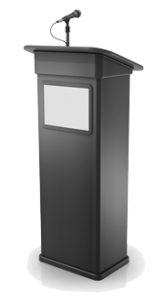 Karen Schultz has spoken at a variety of events on topics such as spirituality, counseling, grief, and related topics.
She can develop presentations of any length, based on any subject discussed on this website. She is happy to customize her presentations to the needs of her audience's needs, as specified by the event organizer.
Not sure exactly which topic is best for your audience? Karen can tell what's gotten the best response in the past.
Planning an event? Contact Karen now, even if you are only in the early stages of planning the event.
As with any professional speaker, the more time Karen has to prepare a presentation, the better she can tailor it to the interests and needs of your audience.
In addition, she may be able to recommend other speakers or resources that could make your event more successful.