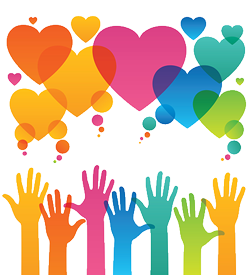 More interactive and intimate than a traditional public speech, Karen Schultz's workshops allow community members to discover and discuss a specific topic in the world of spirituality. Whether you are "just curious" or very interested, all are welcome.

Click here for details of recent workshops that Karen has hosted.
These one-time sessions are typically held at Lyons Township High School's North campus, usually 7:00 to 8:30 PM, or at another local school, such as College of DuPage. For a nominal fee, each seminar includes printed handouts to reinforce the material that Karen presents.
Topics that Karen has covered in recent or upcoming workshops include:
– Spirituality and Intuition: Tapping Into Your Higher Self
– The River Within: Self-Esteem Building
– From Wounded to Wonderful: Breaking the Old Rules & Patterns
– Balance and Communication at Work/Home
– Dealing with Personal Crisis (Loss/Grief)
– Angels
– Eating Disorders
Workshop attendees with a strong interest in the topic presented can schedule one-on-one (private) counseling sessions with Karen.